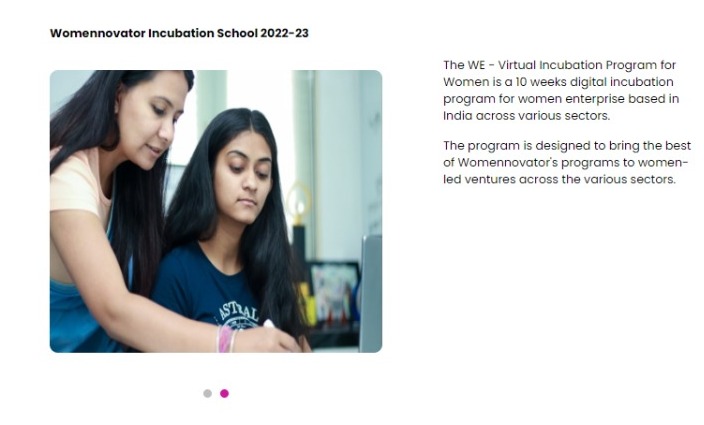 Womennovator Global Incubation Program
Get your startup incubated with award winning teams that've led 100s of early stage startups through Angel and Series A rounds.
Womennovator Global Incubation Program
The WE - Global Incubation Program for Women is a 10 weeks digital incubation program for women enterprise based in India across various sectors. The incubation program is designed to bring the best of Womennovator' s programs to women-led ventures across the various sectors.
It is for women entrepreneurs (startups, small, micro & small enterprises) / social activists/ professionals in India.
Click Here for more success stories 
                                                   Click Here to see our all mentors 
Be our Mentor Click here
Become an Incubatee Click here