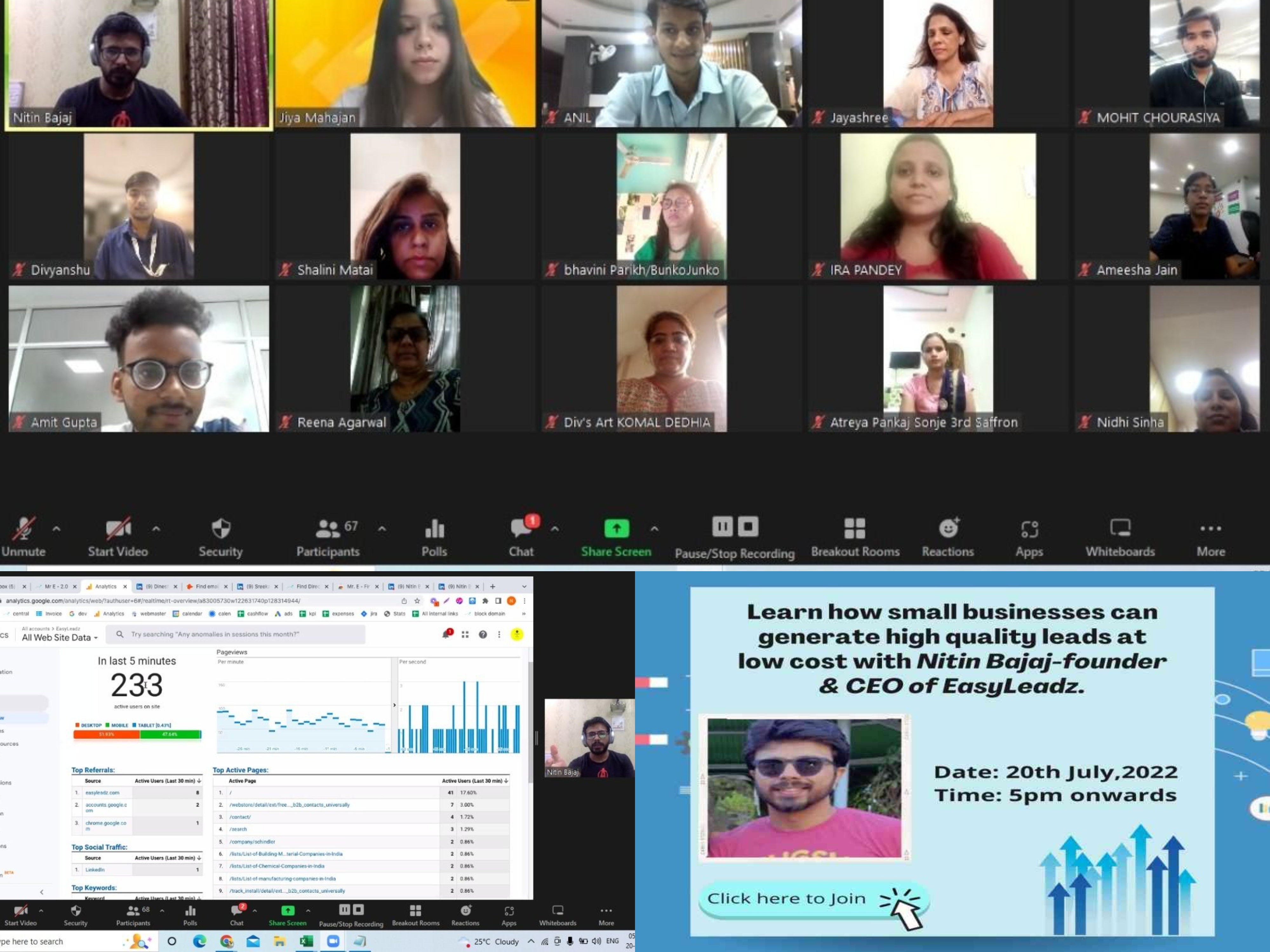 How small businesses can generate high quality leads at low cost by - NITIN BAJAJ
Glad to have Nitin Bajaj-CEO and founder of Easyleadz with us today.
The session was very interesting and helpful for our attendees. Told how we can generate leads through MR .E ,channels we can use ,extracting useful information .
Also gavs tips on how to connect to people, send relevant messages for connecting, connection requests. , how to reach out to people effectively and much more.
Looking forward for more such sessions with him in future
To View Session Recording Click here