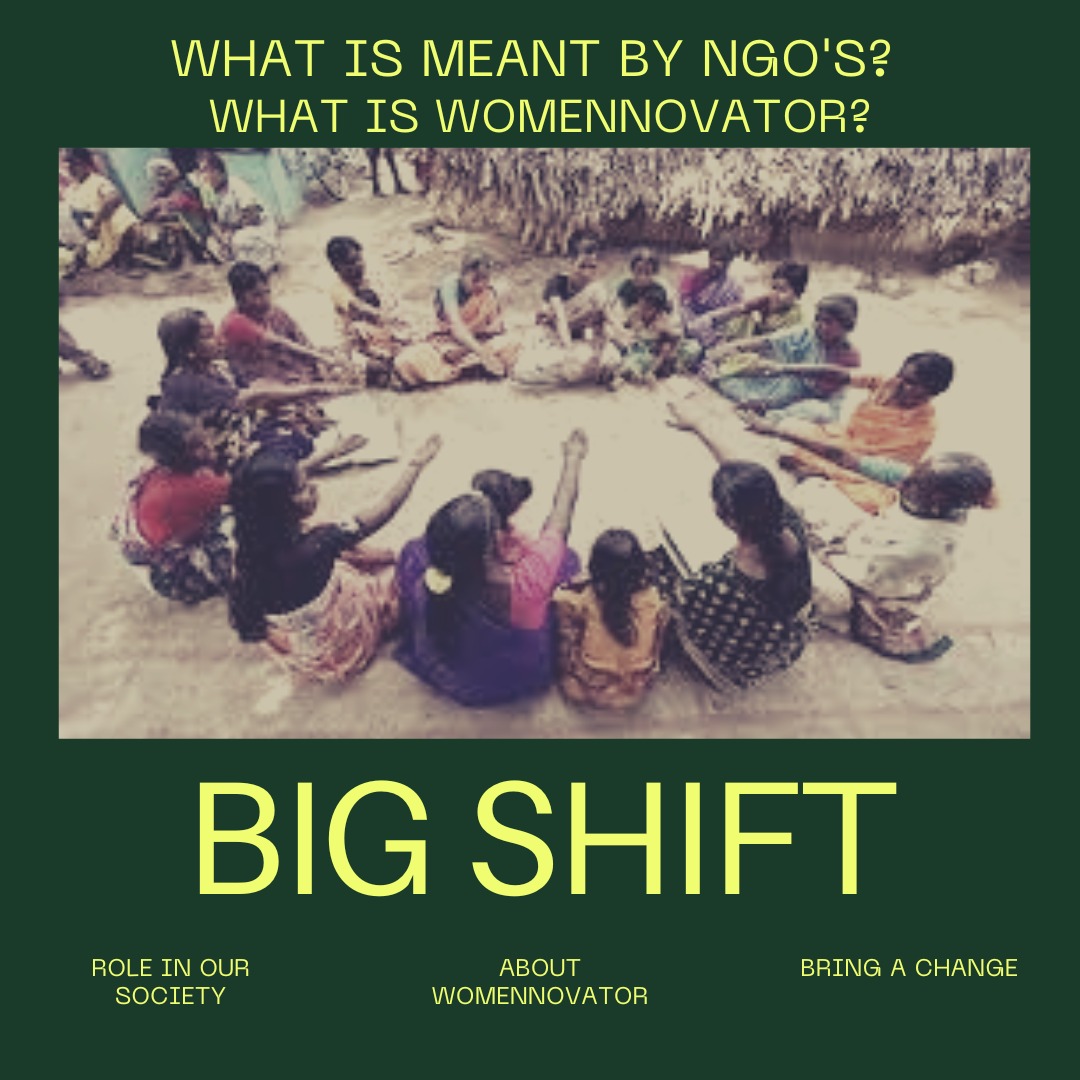 Role Of NGOs In Development?
What Is Development?
The Development of a nation not just only means economic development. It also includes promoting social equality, gender equality, improving quality of life, etc. In a country, it's not possible for the government alone to effectively undertake such complex development activities. Let's understand the role of NGOs in development.
So, there arises a need for other groups or organizations to support the government on various fronts. This necessity paved way for the emergence of NGOs. Non-Government Organizations (NGOs) have become a major arm of civil society thus possess a crucial role in the development process of a country.
NGOs abbreviated as Non-Government Organization. Organizations that are best known for one or other of the two main forms of activities. Which is either the delivery of basic services to people who are in real need. As well as organizing public campaigns for a change.
They work on a 'non-profit' basis with the principles like social equality, altruism, and human development as their foundations. In India, at present, there are nearly 25,000 NGOs spread across various parts of the country.
Development has always been a complex and a contested term. At one level, the scale of need and the priorities for reducing global poverty and inequality have never before been more clear or stark. The Millennium Development Goals (MDGs) were adopted by the United Nations in 2000.
Aimed out eight clear goals in relation to the challenge of eradicating extreme poverty and hunger, achieving universal primary education, promoting gender equality, reducing child mortality, improving maternal health, fighting diseases such as HIV/AIDS and malaria, ensuring environmental sustainability and developing global partnerships for action.
But at another level, some define 'development' as a slippery concept that has no agreed single meaning. It is used by its advocates to denote a positive change. NGOs and development theory change or progress, but also carry the meaning of organic growth and evolution.
Used as a verb, 'developing', refers to the activities which are required to bring about such positive change; while as an adjective, 'developed' implies a value judgment, a standard against which things can be compared. In other words, poorer countries are still undeveloped or in the process of being developed, while the richer ones have already reached a desired state of development.
As a woman-led start up with more than half of our employees being women, we understand the power of `women in business'. As we are gearing up to celebrate, yet another International Women's day, the questions we should ask ourselves are: What is holding back more and more women from entering the field of entrepreneurship, why are there so few women founders and most importantly, how can we promote entrepreneurship among women. While the first two questions require a deep social analysis the third question is which we address today.
An incubator essentially mentors a start-up and provides businesses with the necessary support, guidance and equipment required to start a business. The need to have more women entrepreneurs has today led to a number of incubators which are promoting and helping out women-led start-ups. We bring to you a list of ten such incubators who have been instrumental in promoting women entrepreneurship in India.
1. Her & Now
The German Federal Ministry for Economic Cooperation and Development (BMZ) and in partnership with the Indian Ministry of Skill Development and Entrepreneurship (MoSDE), has implemented the project 'Economic Empowerment of Women Entrepreneurs and Start-ups by Women' to support aspiring and existing women entrepreneurs in India. This project is currently functioning under the name of 'Her & Now'. The project aims to improve the overall framework conditions for women-led businesses in India. The three-year project, initiated in 2018, provides incubation and acceleration support for women entrepreneurs in tier II and tier III cities in the North Eastern Region, Rajasthan and Telangana. The programmes offer trainings on critical business concepts, customised support through mentorship, access to market opportunities and linkages to financial institutions to equip women to start new businesses and grow their existing businesses.
2. Dhriiti: The Courage Within
Dhriiti is an effort to promote entrepreneurship among women. It has come up with a number of projects to promote women-led start-ups, such as Beauty-preneur and Ekta. While the former targets at helping women entrepreneurs in the beauty and wellness industry, the latter promotes small scale women entrepreneurs.
3. We-Hub
We-Hub is the first state-led incubator exclusively for women entrepreneurs in India. Established by the government of Telangana in 2018, the incubator has launched various projects for women entrepreneurs, both existing and budding. We-Hub has launched the Girls in Steam project, to encourage women entrepreneurs in fields of Science, Technology, Engineering, Arts and Mathematics.
4. Catalyst for Women Entrpreneurship (CWE)
CWE is a women focussed incubator which provides access to services such as finance, markets and technology to women entrepreneurs. Its vision is to propagate skills, entrepreneurial success, project women as influencers and national role models to inspire others and engender innovation.
5. NSRCEL IIM Bangalore
With programs specifically catering to entrepreneurs with profit ventures and social ventures and student and women entrepreneurs, NSRCEL offers its support to various players of the start-up ecosystem. NSRCEL brings together start-ups, industry mentors, eminent academicians from its parent institution Indian Institute of Management Bangalore and researchers who thrive on continuous interaction of theory and practice. NSRCEL is also the first incubator with a program for tailored for social entrepreneurs and their unique challenges. One of its most notable endeavours is the Goldman Sachs 10,000 Women Initiative. Goldman Sachs 10,000 provides women entrepreneurs with a business and management education, mentoring and networking and access to capital.