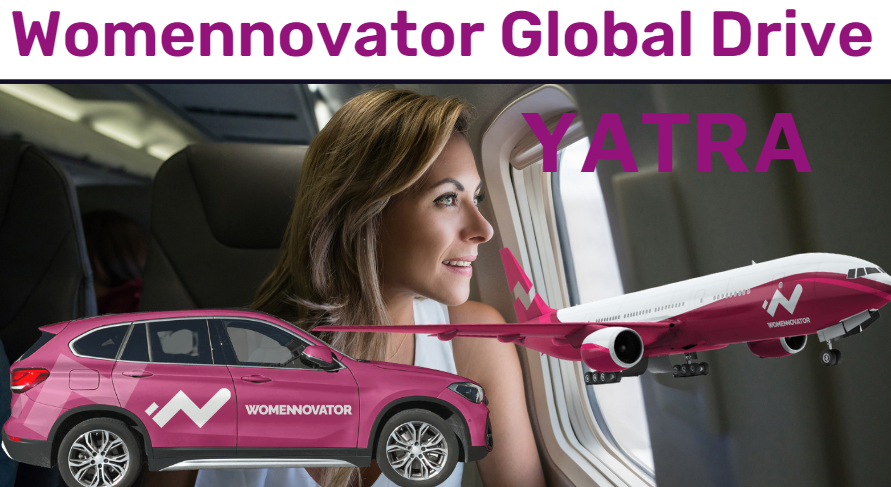 Womennovator Roadshow 10k+ Mission
We are happy to introduce you all to our WOMENNOVATOR GLOBAL DRIVE YATRA!
MISSION:
Incubate 10k Women and help them accelerate to grow their skills, career or business.
Its time when women get in action and contribute to GDP's of respective countries.
Special Focus:
- Create empowered leaders in all districts and provide them tech enabled platform to maintain and grow their communities.
- E-commerce & marketing capacity building for women led organization to increase domestic and international trade.
Advantages :
-International & domestic exposure - Widespread Recognition
-PR & Media Coverage - Induction to Rapid Acceleration Program
-Personalized Training in the art of Executive Presence; Networking Opportunities
Who can apply: - Entrepreneurs/Enterprise Owners
- Professionals
- Social Activists
*GO AND APPLY ON OUR WEBSITE ACCORDING TO YOUR SUITABLE LOCATION : Click here
*For more details : Click here
*To become our partner or sponsor - Click here and reach us at 9871196636 or mail at Partner@womennovators.com / contact@womennovators.com