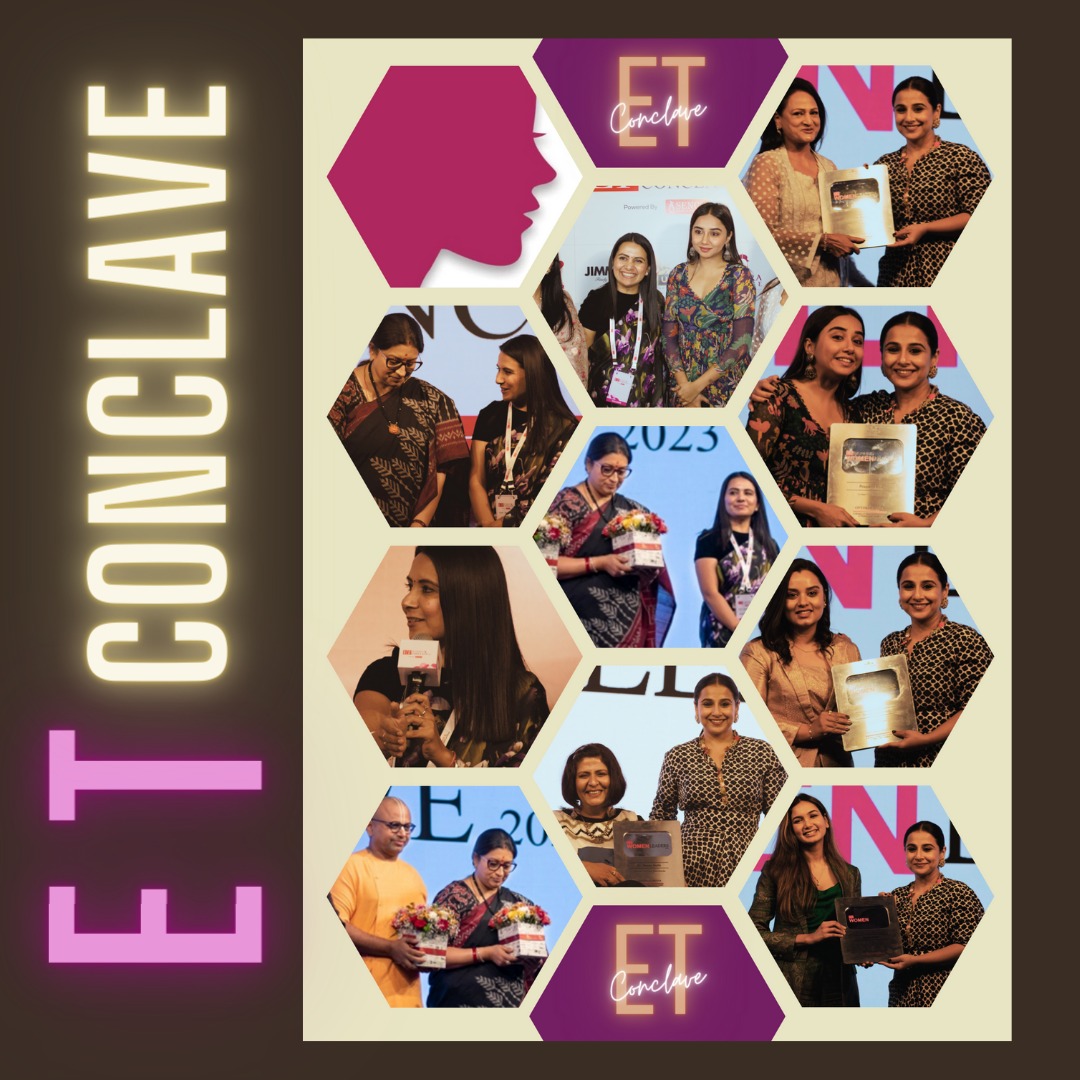 The Economic Times Women Conclave 2023: Celebrating Women Empowerment and Inspiring Success
The Economic Times Women Conclave 2023: Celebrating Women Empowerment and Inspiring Success
On April 9, 2023, women from all backgrounds gathered at the Grand Hyatt in Gurgaon for The Economic Times Women Conclave 2023. The event was organized by Womennovator in partnership with Economic Times, celebrating women's empowerment and recognizing the achievements of notable women. The conclave provided an excellent platform for sharing inspiring stories and insights.
The conclave began with a warm welcome from Tripti Shinghal Somani, founder of Womennovator, who introduced guest of honour, actress Vidya Balan. Balan emphasized the importance of women's voices being heard and recognized in all areas of life. The event featured prominent speakers, including motivational speaker Gaur Gopal Das, who shared inspiring stories about perseverance and success.
Various topics were covered in the sessions, including entrepreneurship, social impact, and leadership. Charu Malhotra from Hindware Ltd discussed the importance of sustainability in business, while Anshita Mehrotra from Fix My Curls shared her experience of building a successful online platform for curly hair care. Jesica Singh from Stanley Communications talked about the power of effective communication in achieving success, and Dr. Teena Sharma from the Pink and Blue Foundation highlighted the importance of women's health and education. Dr. Somdutta Singh from Assiduus Global shared her story of overcoming obstacles and building a successful global business, while Dr. Deepti Taneja from the University of Delhi shared her insights on the importance of education and research in driving innovation and growth.
The conclave also recognized the achievements of outstanding women in various fields, including Deepa Malik, the first Indian woman to win a medal in the Paralympics, and Prajakta Kohli, founder of the online platform 'HealthsetGo' to make healthcare accessible to all. The event included a session with Payal Kanodia from M3M Foundation, who spoke about the importance of philanthropy and social impact in building a better future for all.
One of the critical topics discussed at the conclave was women and finance, emphasizing the need for more women to take on larger roles in their company's finances. Esteemed women leaders, including Dr. Teena Sharma and Dr. Deepti Taneja, shared their experiences and insights on how women can overcome their fear of finance and take control of their financial future.